Native
2013
NATIVE the grand lady of the Saddle Light Center program.
Native was with us since before 1993, when she was loaned to us by the grandfather of one of our riders. Native was a big horse with a wide back, so she was a good choice for heavier riders, and riders who need a broad base to sit on to help with their balance. Native's gaits were very smooth and she had a very calm, affectionate disposition. She was extremely careful with her riders. When she felt their weight shift off-center, she stopped until they could regain their position. She closely monitored her riders when they dismounted, and nickered to them like she would to a foal. As soon as she felt their weight "disappear," she turned her head to check them over and make sure they are OK. She taught all the other horses how to be the best they could be at their job here and how to enjoy peppermints her favorite treat.
Nugget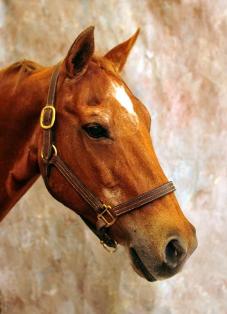 Nugget left for East Texas on Thursday, June 27, 2013 to be with Poco, Legs and Cheyenne in a big green pasture on the other side of the Rainbow Bridge.
Rainbow Bridge

There is a bridge connecting heaven and earth.
It is called the Rainbow Bridge because of its many colors.
Just this side of the Rainbow Bridge, there is a land
Of meadows, hills and valleys with lush green grass.

When a beloved pet dies, the pet goes to this place.
There is always food and water and warm spring weather.
The old and frail animals are young again.
Those who are maimed are made whole again.
They play all day with each other.

There is only one thing missing;
They are not with their special person who loves them on earth.
So, each day they run and play until the day comes
When one suddenly stops playing and looks up!
The nose twitches! The ears are up!  The eyes are staring!
And this one suddenly runs from the group!

You have been seen,
And when you and your special friend meet,
You take him or her in your arms and embrace.
Your face is kissed again, and again,
And you look once more
Into the eyes of your trusting pet.

Then you cross the Rainbow Bridge together,
Never again to be separated.

Author Unknown
Dear Saddle Light Center;

On behalf of Dr. Robert Ball and Dr. Kelsey Sapp of Bracken Equine Clinic, the Texas Equine Veterinary Association (TEVA) Equitarian Project is pleased to present you with the attached certificate in memory of Nugget. Dr. Ball has generously made a donation to the TEVA Equitarian Project in Nugget's memory. The TEVA Equitarian Project provides outreach to the working equids of the world. Bi-annually, we use these funds to help support a group of Veterinarian's, Industry Representatives and Students as they travel to countries around the world to provide routine care such as vaccinations, farrier services and dental services to equids that otherwise would not receive such basic treatments. You may learn more about our Equitarian Project and follow the trips at our website: www.teva-online.org.

Thank you,

Texas Equine Veterinary Association
Sara Green, Executive Director
Texas Equine Veterinary Association
office.teva@gmail.com
806-673-1987
www.teva-online.org
Terrie Carter
Terrie Carter who was involved with the Center as a volunteer since 2008; she also served on our fundraising committee and worked on the news letter.  Each year Terrie brought a group of students from Central Catholic High School where she worked to volunteer on a service project at the stables.  Terrie will be greatly missed by all of us who knew her.
Diana Jean Kubish Hearn
September 13, 1949 – February 4, 2012
Born in Atascosa County, Texas to Othmer and Beatrice Kubish.  She worked at the Atascosa County Livestock Exchange for over 30 years.
She was the first female Brand Inspector for the Southwest Texas Cattle Raiser's Association. Her family has requested that any donations made in Jeanie's memory be made to The Saddle Light Center.  We extend our deepest condolences for her family's loss and great thanks for this very generous offering.
Donors: Clara & Warren Fulcher, Wally & Lisa Cox of C5 Enterprises, Ann & David Moore
Edmund Seidel
Dec. 5, 1922- July 24, 2009
Edmund was a cousin to one of the Saddle Light Center's volunteers, Ingrid Horne.  She remembers him lovingly as full of life and a friend to many.  He was born to German immigrant parents in New Braunfels, TX. His family sponsored Ingrid's mother when she came to the US from Germany as a teenager.  Their strong German heritage was celebrated and enjoyed with their  involvement in the Beethoven Maennerchor and other German singing societies. Edmund loved horses and on his 12th birthday his grandmother made his wish come true by giving him a horse.  Ole' Robin provided great joy and fun to him for years.  Because of his love for horses and ability to make everyone around him happy, Ingrid thought he would be pleased that her donation in his memory would be to the SLC.
Napoleon
2008
With much sorrow in our hearts we announce the passing of our Beloved Friend, Napoleon.
He crossed the Rainbow Bridge July 7, 2008 at the age of 26.
He faithfully carried our riders with care and grace since 2002.
He will be truly missed by all.
Mary Ellen McCready
 December 2, 2007.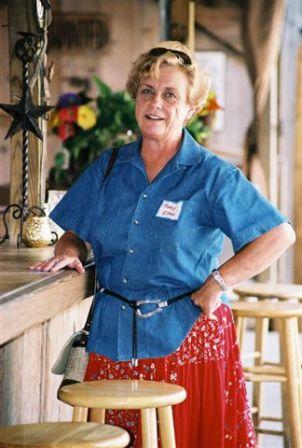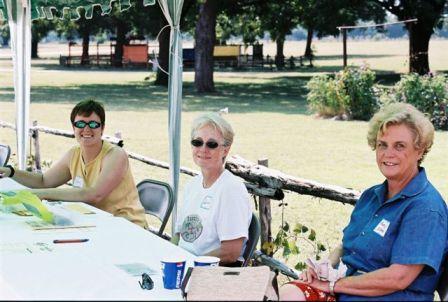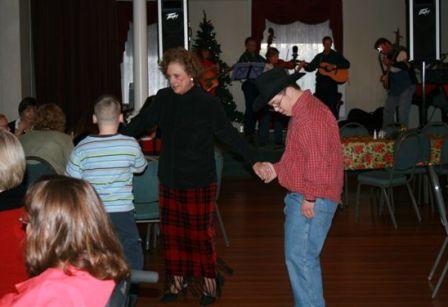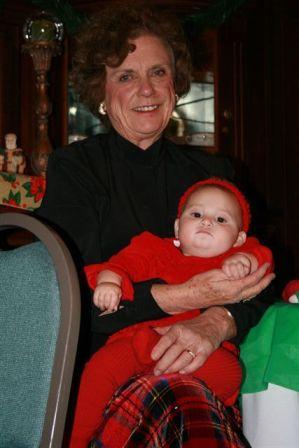 Mary Ellen was a wonderful advocate of The Saddle Light Center and believed strongly in the service that we provide.  She became involved in 1993, volunteering for two years until a foot problem caused enough pain for her to shift her focus from attending the riding sessions to serving as a board member for several three-year terms until December 2007.  She was always involved in fundraising activities, volunteer gatherings and enjoyed bringing her Grandchildren to our events.  Whenever the conversation turned to donations, children or horses, she was the first to bring up her connection with The Saddle Light Center and the pleasure and joy she had witnessed it bringing to the children participating in our program.  As a member of The Woman's Club, she requested donation of their lovely facility for our Christmas party for several years.  For 14 years, she brought her sincere, caring and fun loving personality to all of us.  Thank you, Mary Ellen, for sharing your life with us!
A Memorial Fund was set up in Mary Ellen's memory and many of her friends have made donations to The Saddle Light Center in her name.  They all are cherished and will be used to benefit the program, horses and the riders we serve as she requested.
Wilton Michael Newman, Jr. Memorial
Although we at the Saddle Light Center never had the pleasure of knowing Mike Newman, I found we had many interests in common.  Mike loved kids, especially his two grandchildren Hailey and Garrett.  We at the SLC love our kids that come and ride every week.  They are part of our family.  Mike loved horses and was involved in the Marshall's Posse. He also helped at Youth Rodeos and worked at many of their events and he also pulled a jail wagon around by a team of mules.  Everyone that is involved with the SLC knows that we love our horses and consider them a very important part of our family.  Mike loved to cook and was considered by friends and family a great chef of BBQ brisket and the trimmings that go with that.  The SLC Board has put on some great Christmas Party dinners of Kiolbassa Sausages, brisket and the trimmings in honor of our riders and volunteers.  And where would we be without our pickup trucks?  Mike worked for Grande Ford for 20 years and he felt there was only one truck, a Ford of course.  The owner of Grande Ford donated several Western and English saddles to SLC a few weeks ago to be used in our program.

I'm sorry we never had the chance to meet and exchange stories about horses, kids and pickup trucks.  Mike Newman's family felt strongly about honoring his Love for horses and kids that they asked friends and acquaintances to make donations to the Saddle Light Center in his name.

We are truly grateful for their generosity.
Kerstin Fosdick, Executive Director
Punkey
2007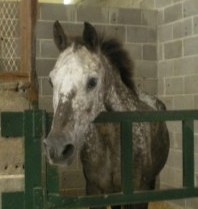 With much sorrow in our hearts we announce the passing of our Beloved Friend, Punkey.
She crossed the Rainbow Bridge Saturday night, November 17, 2007.
Though she is out of our sight, she will never be out of our hearts.
Nathan Eric Lutich
June 2006
 ♥ Honorary Member of the Saddle Club Awarded ♥
By the Board Members of The Saddle Light Center
Nathan had planned on becoming a volunteer at The Saddle Light Center. A very young man whose untimely death kept him from reaching his goal of combining his enthusiasm and love for horses and children. Nathan's family graciously requested that donations be made to The Saddle Light Center in Nathan's honor.  We have received 17 donations from Nathan's family and friends all over the Nation: from New York to New Mexico from Georgia to North Carolina and Texas. These generous donations will be used to keep our program going and we are very grateful.  His neighbor has also volunteered.